CONNY ZENK


"When we
can't dream
any longer
we die."



Emma Goldman
BIO.
Conny Zenk is a media artist working at the intersection of performance, video and sound art in the context of urban architecture, history, feminism and the city. She studied digital art at the University of Applied Arts Vienna. She is particularly interested in visual music, the process of improvisation and the connection between body and space. Her working method is transdisciplinary, artistically explorative using digital and analog interfaces, vehicles and media. Conny Zenk has been working in the field of visual music since 2007 with artists from the field of electronic, experimental and contemporary music and in the field of dance, theater and film.
Photos: © Conny Zenk




Schlafende Stadt / Art of Sleep (2019)
Public Art Installation


Minna Lachs, Margarethe Schütte-Lihotzky and Yella Hertzka are the namers of parks in the 5th, 6th and 22nd districts of Vienna. Their works are situated in the context of public space and social housing, they question the political circumstances of their time and form the basis for conversations with contemporary city residents*. Conny Zenk explores sleep itself as a space of peace, uncertainty, and concealment. Dreams and memories of rest and resistance, shared in interviews with local residents, form the basis for a performative installation: a bed in the park mutates into a palpable sound body that invites the audience to immerse themselves in the dreams of others during a short sleep.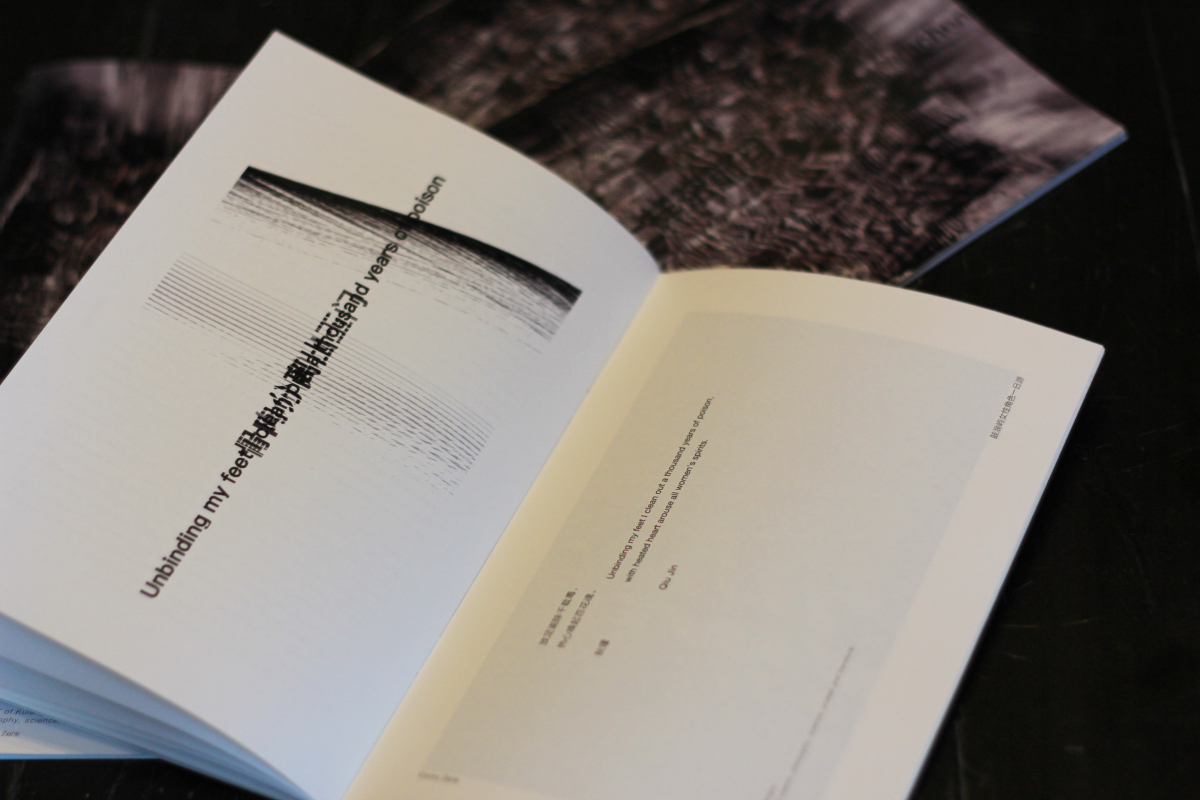 Photos: © Conny Zenk

#FemWalk of Kulangsu (2018)
Performance / Video Installation
#FemWALK of Kulangsu is critically adapted to the format of a historic city walk. The focus is on the visibility of intellectual women, as well as their work and effect on China. In terms of Appropriation Art #FemWALK of Kulangsu the tourist do as they normally would and go with the classic equipment such as flags, audio guides and headsets through the historic center of Kulangsu. The central starting point is the interaction within the group: by means of media interventions, performances and video projections are taken along a specific route experiencing the biographies and artistic works of inspiring female personalities. Different stations connect the stories of Kulangsu with those of their female protagonists. #FemWALK of Kulangsu draws a multi-layered image of memory and tells of poetry, piracy, science, activism and literature while the city is observed through walking and our own bodies.






Images: © Conny Zenk

raum X zone / zone X space (2019)
Performance / Video Essay / Installation

The topic of sex work and street prostitution in Vienna was pushed to the outskirts and into invisibility in 2011 by new legislation around the permission zones. In a project initiated by Conny Zenk, the artists Stumreich/ Zenk enter a gray zone between work and survival and negotiate possible and impossible places of work together with sex workers. In a video essay, the protagonists themselves talk about working conditions and strategies. A video projection at different locations in Vienna shows statements and experiences from conversations with sex workers.