STEFFI ALTE



"as far as I can see...

fake it

till you

make it."
mail
BIO. Steffi Alte (b.1980, Oranienburg, DE) is a visual artist based in Vienna(AT) whose practice includes different formats and media, often merging installation with an aspect of participation.

She studied fine arts at HfbK Dresden (DE) and at the Academy of Fine Arts Vienna (AT).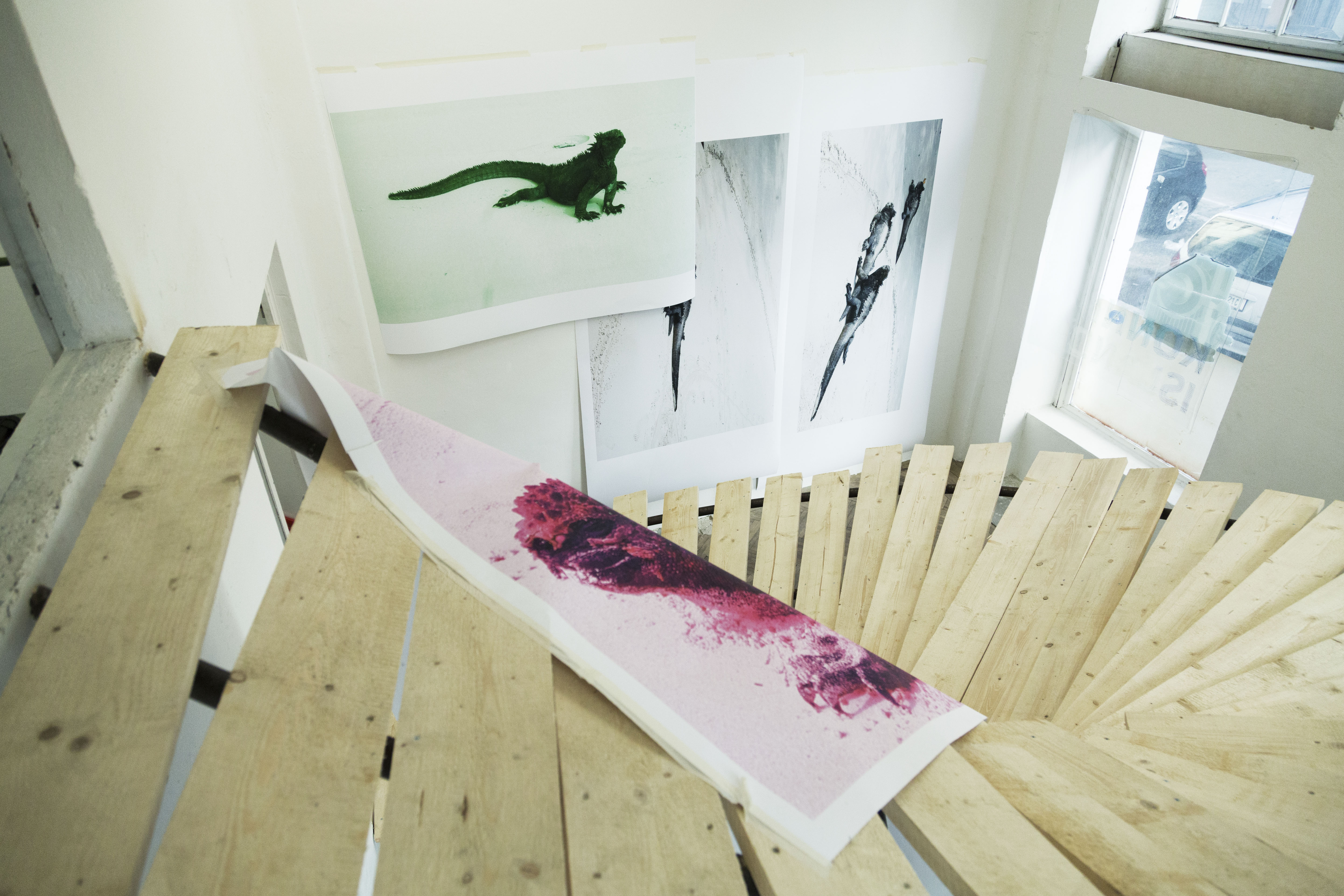 Photos: © Steffi Alte

Konni Island (2018)
Installation

Oversized Iguanas, printed on paper, seem like they are observing what is happening during the show: Visitors crawl up and down the stage which connects the entrance to a plateau, where one can order a drink if needed. The way visitors were forced and encouraged to move about and upon the stage, made them look like they were imitating the sliding steps of the Iguana.








Photos: © Steffi Alte

Wohin nur mit den Aggressionen… ? (2019)
Sculpture

(So, where to put the aggressions...?) Is a sculpture intended to be a rail around a column with moving seats. It was meant to be part of the infrastructure of the exhibition space where visitors could sit and follow the different video works shown. But as a freestanding artwork it rather provoked the seated visitors due to the speed challenges that the moving seats provided.








Photo: © Steffi Alte

Roof Tent Camouflage XS (2019)
Public art

The sculptural intervention on top of the roof of the waiting hall, established by the historic waiting room shelter of the Wiener Linien in the centre of Vienna, was thought of as an acting off-space in public space. The sculpture refers to the shape of a minivan's roof top tent and was presented with three different designs in the duration of a year. Apart from myself, I invited the artists Cäcilia Brown and Saskia Te Nicklin to develop and design a new intervention for the sculpture.